| | | |
| --- | --- | --- |
| | Fill your life with love so it has no room for hate. | |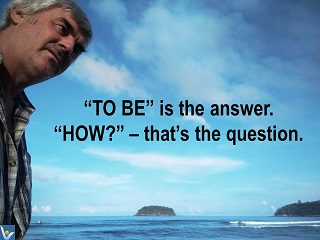 LIFE DESIGN
Design a Happy Life
Help Others: there is a Chinese that states: "If you want happiness for an hour, take a nap. If you want happiness for a day, go fishing. You want happiness for a year, inherit a fortune. If you want happiness for a lifetime, help somebody." Turns out that old saying is true. Helping others definitely makes you happier.
Be Grateful: "Gratitude helps people feel more positive emotions relish good experiences, improve their health, deal with adversity, and build strong relationships." Even better? This mental state grows stronger with use and practice. Keeping a gratitude journal where you write down what gifts you appreciative for the day.
Prayer can also be used to cultivate gratitude.
Mindfulness meditation helps you focus, and appreciate, the present.
Love to discover sources of unhappiness and get rid of them.
Surround yourself with good people
The Stanford Life Design Lab applies design thinking to tackling the "wicked" problems of life and vocational wayfinding.
being a life designer means that you pay closer attention when things start to go off track and react to it faster and with more empathy, self-compassion and self-awareness.

| | | |
| --- | --- | --- |
| | Everyone is creative, and the best thing you can keep creating for yourself is happiness. | |
Positive attitude is your ability to use everything that comes your way to mold yourself into a better person. See every day as a wonderful gift, a new exciting challenge, a new amazing chance to invent a new way to catch luck, progress further, grow bigger.

***

***
Be a GREATbody, not just a somebody. Don't strive to be 'liked', strive to create a greater value for others and to make a greater positive impact. Best things come to s/him who acts on s/his big noble dream passionately, believes that s/he can make it a reality, and never gives up.
***
To build wonderful relationships, be a shawl of empathy, a shover of joy, and a well of inspiration. Be a HOSTer - Help Others Succeed and Thrive. To be a happy lover, don't think that your loved one should be yours, wish your loved one to be happy, and be a relentless loving cteator of s/his momemts of happiness.
***
Never think 'I am perfect'. Always be creatively dissatisfied and search for opportunities to get better in new ways. See every day as an opportunity to build a bridge between the lessons you learned yesterday and a greater tomorrow.
***
Don't look back with regrets. Do learn from the past and move forward with hope. Wake up thinking about the most important things that you can do right today instead of regretting about the things that went wrong yesterday. Treat every day as a new phase of your exciting journey to a dream result.
***
See your life not as cradle-to-grave, but as cradle-to-cradle. Be a realist and treat your Earthly life as a moment that defines your eternal existence. Learn from the past and live in present so that you will be remembered gratefully in future.

I have no time for

I have time for

① Depression

② Boredom

③ Lip-service

④ Procrastination

⑤ Not being in love with the Word

①

Big dreams

②

Creativity-for-fun

③

Learning forward

④

Stretching my capabilities

⑤

Family and friends
Stretching Your Capabilities

The time you spend on stretching yourself and your capabilities as an achiever is the best investment of your time in your growth if you alternate action and reflection.