| | | |
| --- | --- | --- |
| | Laughter cleans attitudes, thoughts, memories and the soul. | |
PERSONAL SELF-AUDIT
Life Audit
A life audit a self-reflection exercise, the highest level of self-audit. Take time to do a self-audit regularly in order to clarify your current state as compared with the life you want to live, your way through life, what guides you toward your dream life, what empowers you, what holds you back, and what distracts you.
Look at your beliefs and values. Identify limiting beliefs and replace them with empowering ones. Formulate your noble core values and let them guide your thoughts, words and deeds. Hold yourself accountable to your higher self in order to make integrity your nature.
Self-Auditing
Self‐auditing is highly useful for continuous self-improvement. The main objective of a self‐audit is to help you evaluate and improve your performance. It involves looking at your habits, thoughts, and skills in order to identify your strengths and weaknesses and to make the necessary adjustments or even radical improvements, if required.
Everything can be improved. Adopt a continuous improvement mindset – look for opportunities for self-improvement relentlessly until it becomes a habit and gets performed on autopilot subconsciously.
Imagine the ideal life experience and strive to achieve it. Not a single day should go by without some kind of self-improvement. Challenge your assumptions. Even if you are doing well in some area, try to find ways to achieve more. Keep asking yourself "Why? What If? Why not now?" questions and take an action.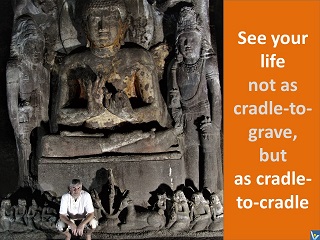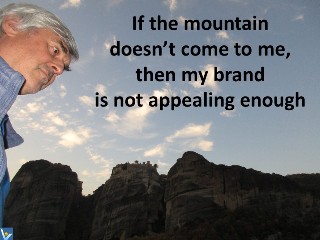 | | | |
| --- | --- | --- |
| | Everyone is creative, and the best thing you can keep creating for yourself is happiness. | |
Positive attitude is your ability to use everything that comes your way to mold yourself into a better person. See every day as a wonderful gift, a new exciting challenge, a new amazing chance to invent a new way to catch luck, progress further, grow bigger.

***

***
Be a GREATbody, not just a somebody. Don't strive to be 'liked', strive to create a greater value for others and to make a greater positive impact. Best things come to s/him who acts on s/his big noble dream passionately, believes that s/he can make it a reality, and never gives up.
***
To build wonderful relationships, be a shawl of empathy, a shover of joy, and a well of inspiration. Be a HOSTer - Help Others Succeed and Thrive. To be a happy lover, don't think that your loved one should be yours, wish your loved one to be happy, and be a relentless loving cteator of s/his momemts of happiness.
***
Never think 'I am perfect'. Always be creatively dissatisfied and search for opportunities to get better in new ways. See every day as an opportunity to build a bridge between the lessons you learned yesterday and a greater tomorrow.
***
Don't look back with regrets. Do learn from the past and move forward with hope. Wake up thinking about the most important things that you can do right today instead of regretting about the things that went wrong yesterday. Treat every day as a new phase of your exciting journey to a dream result.
***
See your life not as cradle-to-grave, but as cradle-to-cradle. Be a realist and treat your Earthly life as a moment that defines your eternal existence. Learn from the past and live in present so that you will be remembered gratefully in future.

I have no time for

I have time for

① Depression

② Boredom

③ Lip-service

④ Procrastination

⑤ Not being in love with the Word

①

Big dreams

②

Creativity-for-fun

③

Learning forward

④

Stretching my capabilities

⑤

Family and friends
Stretching Your Capabilities

The time you spend on stretching yourself and your capabilities as an achiever is the best investment of your time in your growth if you alternate action and reflection.